EVICTION NOTICE, MADE SIMPLE
Section 8 / Section 21 Notice Only - £25 + VAT
This option is suited for Landlords who are satisfied that they have fully complied with their prescribed requirements and only want to serve a notice through a solicitor for added impact. Please note that we can only offer this service at this price if we do not need to provide any advice or review any documents.
To take advantage of this offer, please complete the checklist and make the payment as requested.
If you require full eviction service, consider our Complete Fast Track Eviction Service.
If you require us to review your documents and advise on compliance, please choose our review and advice service for £75 plus VAT.
Section 8 / Section 21 Review, Advice & Notice - £75 + VAT
We will review your documents, advise you if you are not compliant and recommend ways to become compliant before serving a notice. This option provides complete peace of mind
Please note that if you are not compliant and there is no way to remedy the non-compliance, the amount you pay will not be refunded to you. However, if we can remedy any non-compliance, we will make recommendations. Please note, if you did not have a valid gas safety certificate before your tenant occupied the property, you cannot remedy this
If you require full eviction service, consider our Complete Fast Track Eviction Service.
SECTION 8 / SECTION 21 NOTICE
Section 8 Notice
You can use a Section 8 notice if your tenants have broken the terms of the tenancy agreement such as not paid their rent for a period of 2 months or more or other breaches of the tenancy agreements.
Evicting a tenant using the Section 8 is very different to using Section 21 and carry some pitfalls. It is the route to be used if Section 21 is not an option available to you. For example, if you cannot meet the requirements of Section 21, you could use the section route.
Section 21 notice of seeking possession
Using the Section 21 Notice is often more straight forward and can be used in situations such as:
after a fixed term tenancy ends – if there's a written tenancy agreement
during a tenancy with no fixed end date – known as a 'periodic' tenancy
There are certain circumstances when Section 21 notice cannot be used. If any of the following apply you cannot use a Section 21 Notice:
it's less than 6 months since the tenancy started
the fixed term has not ended, unless there's a clause in the contract/tenancy agreement which allows you to do this
the property is categorised as a house in multiple occupation (HMO) and you did not have the relevant license
the council has served an improvement notice on the property in the last 6 months
the council has served a notice in the last 6 months that says it will do emergency works on the property
the tenancy started after April 2007 and you have not put the tenants' deposit in a deposit protection scheme
you do not have a landlord licence – if you live in Wales
if you are facing a claim for Housing Disrepair, you could be prevented from evicting your tenant at all. If you are facing a claim for Housing Disrepair, you can speak to us to Defend you against such claims.
You also cannot use a Section 21 notice if you have not given the tenants copies of:
the property's Energy Performance Certificate
a current gas safety certificate for the property and provided a copy at the time they occupied the property
the government's 'How to rent' guide
Prescribed deposit protection information
Serving a valid notice is very important to get your tenant to leave by a fixed date. In most cases, a valid Section 8 Notice or Section 21 Notice served by a solicitor on behalf of a landlord is all it takes for them to pay up or leave.
A problem tenant who is not paying rent or causing damage to your property or using your property for illegal purposes can be stressful and costly. If you want your property back from your tenant for non-payment of rent or for any other reason and you have been unable to persuade them to leave voluntarily then you are likely need a Possession Order from the Court to take your property back.
In order to start the eviction process you need to serve the relevant notice on your tenant and give them a deadline to leave your property. If your tenant does not leave by the deadline stated in the notice, you will need to start Court action to evict your tenant.
The Court Order will provide a date by which they must leave. If your tenant does not comply with the Possession Order then you can instruct a Bailiff or a High Court Enforcement Officer to evict your tenant from your property.
If you need to remove a problem tenant and take back your property, our Housing Team can do this for you quickly and efficiently for a Fixed Fee. Our Housing Team are very experienced in helping landlords across the Country take back control of their property.
Our expert team of lawyers will take care of the entire process – from preparing and serving notice to instructing a bailiff and helping you recover unpaid rent.
Testimonials
The service was quick and efficient. the Solicitor dealing was always available. I was surprised at their use of technology like elcetronic signatures to get things done quickly. I could sign everything off from home. Definitely would recommend.
- F Khanom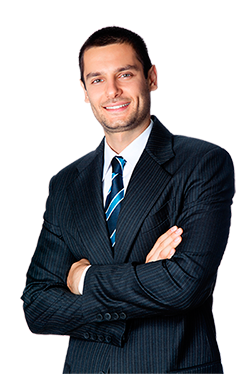 SPEAK TO A LANDLORD SOLICITOR NOW FOR FREE INITIAL ADVICE.